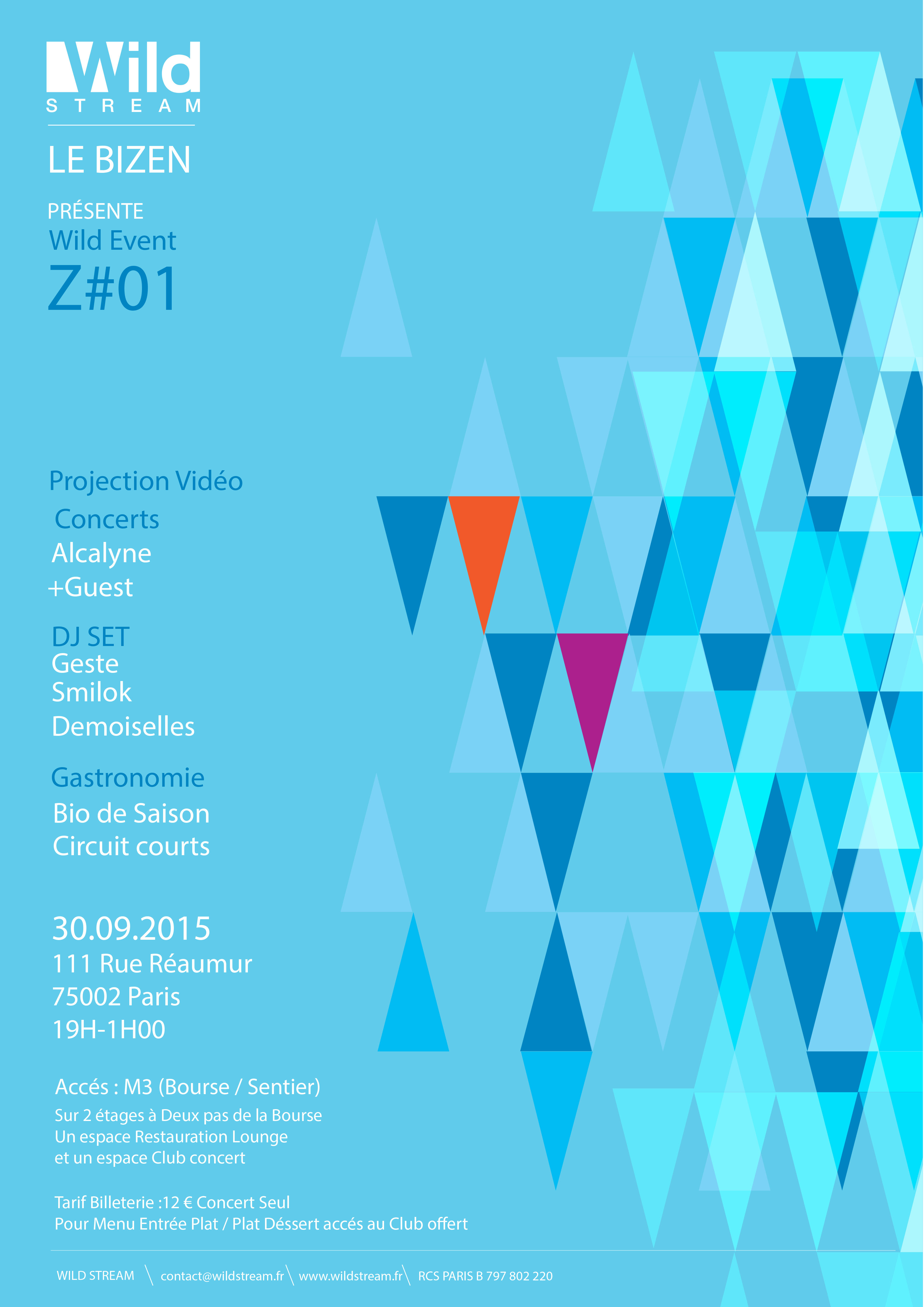 WILD EVENT Z#01
is a party organized by WILD STREAM.
During the party you'll discover :
-Seasonnal organic gastronomy, Local Supply Chain
-Video Broadcastings
Shows :
ALCALYNE
ALTAVOZ
GUEST
-Dj Set
Demoiselles
Smilok
Rough
On 2 floors at 5 Minutes from the Bourse's Palace.
A restaurant lounge area and a concert club area.
Tickets : 12€
Bizen, Restaurant & Club
111 rue Réaumur, 75002 Paris
The Menu :