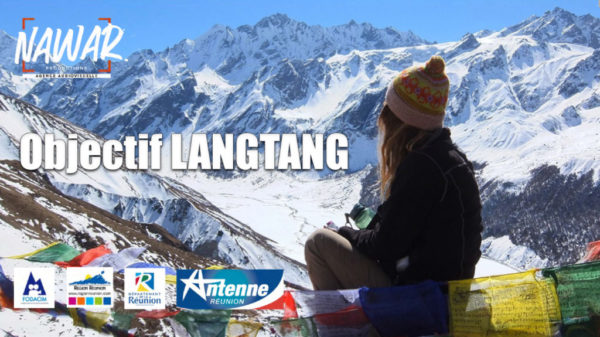 A 52 ' documentary by Laurent Cistac.
Synopsis
"Seaside on Reunion Island, a volcano dominates the tropical landscape.
40 middle school and high school students aged 15 to 17 embark on steep mountain paths for a long and challenging hike.
They prepare themselves, physically and psychologically, to live an unprecedented adventure in Outremer : going to the Himalayas, for a trip to the upper Langtang valley in Nepal, near the border of Tibet!"
Year : 2022
Directed by Laurent Cistac
Production by NAWAR PRODUCTIONS, Charles Blondeau with support Réunion's Region, Réunion's department, Antenne Réunion & FODACIM.
Funding advisors Wild Stream / Michaël Proença